Categories:
Other Brands
Here's a practical handbag with an interesting name, meet the Louis Vuitton All-In Bag for the Cruise 2018 Collection. The word All-In doesn't have the same meaning like poker, when you're throwing all the coins into one bet. But actually it means that all your essential can be easily stored inside this handbag, you can throw it 'all in'. Now let's talk about some serious details:
The Design
I love this All-In Bag, it got some fresh characteristics. First it's designed in the signature Monogram Canvas, which is well-known in the fashion world. The leather handles are colored in beige, just like the Classic Speedy Bag. But what you also need to know is that this All-In Bag is inspired by the iconic House pieces like the Steamer Bagand the Sac Plat Bag. And there is more.
The style is completely focused on minimalism while maintaining the chic'ness. The All-In Bag is the perfect travel bag as well because it's foldable. The ultra-supple shape goes easily from flat to full.
The Louis Vuitton All-In Bag vs Neverfull Bag
The Louis Vuitton Neverfull Bag
Both handbags are crafted to store as many items as possible. The name Neverfull says a lot about the design – it's never, ever full.
The Neverfull Bag has always been the house's classic, just like the Speedy Bag. But now we have the All-In Bag and it's foldable too – and we now wonder whether it can store as many items as the Neverfull. Let's do a comparison.
The Louis Vuitton All-In MM Bag is measured 19.5' x 14' x 8' (L x H x W) inches. The Neverfull MM Bag is measured 12.6' x 11.4' x 6.7' (L x H x W) inches. So what is the conclusion?
The All-In Bag is bigger in every way and it can store much more than the Neverfull Bag. What's more? The All-In Bag has thicker strap, whereas the Neverfull has thinner strap. Some people who has the Neverfull worries that the strap is too thin and snap. Moreover, the All-In Bag is foldable and easier to transport, it can be your shopping bag and travel bag at the same time. So it's very handy whenever you go travelling.
The All-In Bag might be the next iconic and replace the Neverfull. In terms of size, the All-In Bag certainly win.
So what is the short-term downside?
The Neverfull Bag has been around for quite some time. You have a lot of different Neverfull versions like the Monogram Canvas, Damier Canvas, Epi Leather and also different interior colors. But the All-In Bag is new and first it needs to proof itself. Only then will Louis Vuitton keep this handbag and make more variation of it. We hope they will, soon!
The Interior
Some people don't like the closure of the Neverfull Bag because it still exposes the interior. The All-In Bag is made with a zip closure and when you close your bag, no hands can reach your essentials. What's more? It also comes with an internal zipped pocket for important items.
The Prices And Sizes
Louis Vuitton All-In MM Bag
Size: 19.5' x 14' x 8' (L x H x W) inches
Prices: $1620 USD, $1880 CAD, €1100 EUR, £1020 GBP, $13400 HKD, $1970 AUD, ¥182250 JPY, ¥12500 CNY.
Louis Vuitton All-In GM Bag
Size: 21.5' x 15.5' x 9.5' (L x H x W) inches
Prices: $1770 USD, $2050 CAD, €1200 EUR, £1120 GBP, $14600 HKD, $2150 AUD, ¥198720 JPY, ¥13600 CNY.
More Images And Colors
comnum(0) tbcount(0) tbcount(369)
Categories:
Other Brands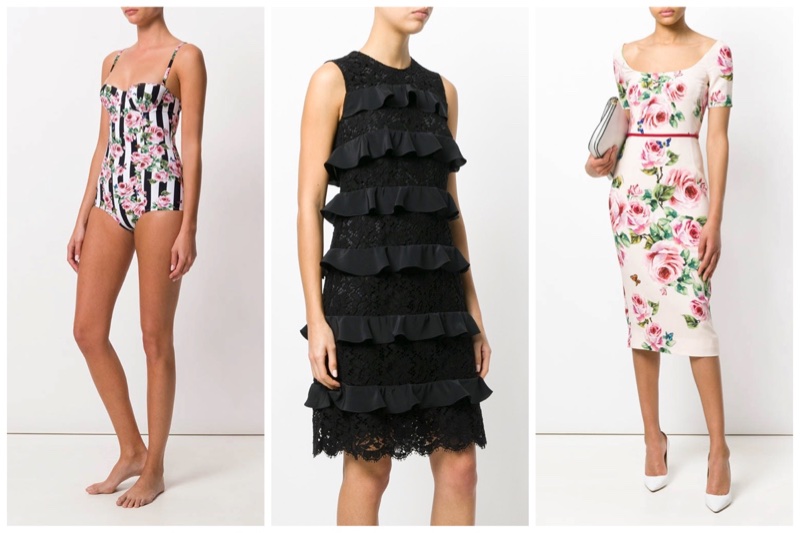 New arrivals: Dolce & Gabbana's spring 2018 collection lands at Farfetch
Get ready to turn up the glam factor with the launch of Dolce & Gabbana's spring-summer 2018 collection. The new season recently arrived at Farfetch, and features Italian sophistication with rose prints, stripes and crystal embellishments. From form-fitting dresses to slingback pumps and retro-inspired swimsuits, dive into spring with Dolce & Gabbana. See some of our favorites from the new season below, and shop more at Farfetch.com.
Related: Dolce & Gabbana Showcases Lingerie Inspired Looks for Spring 2018
DOLCE & GABBANA SPRING 2018 COLLECTION AT FARFETCH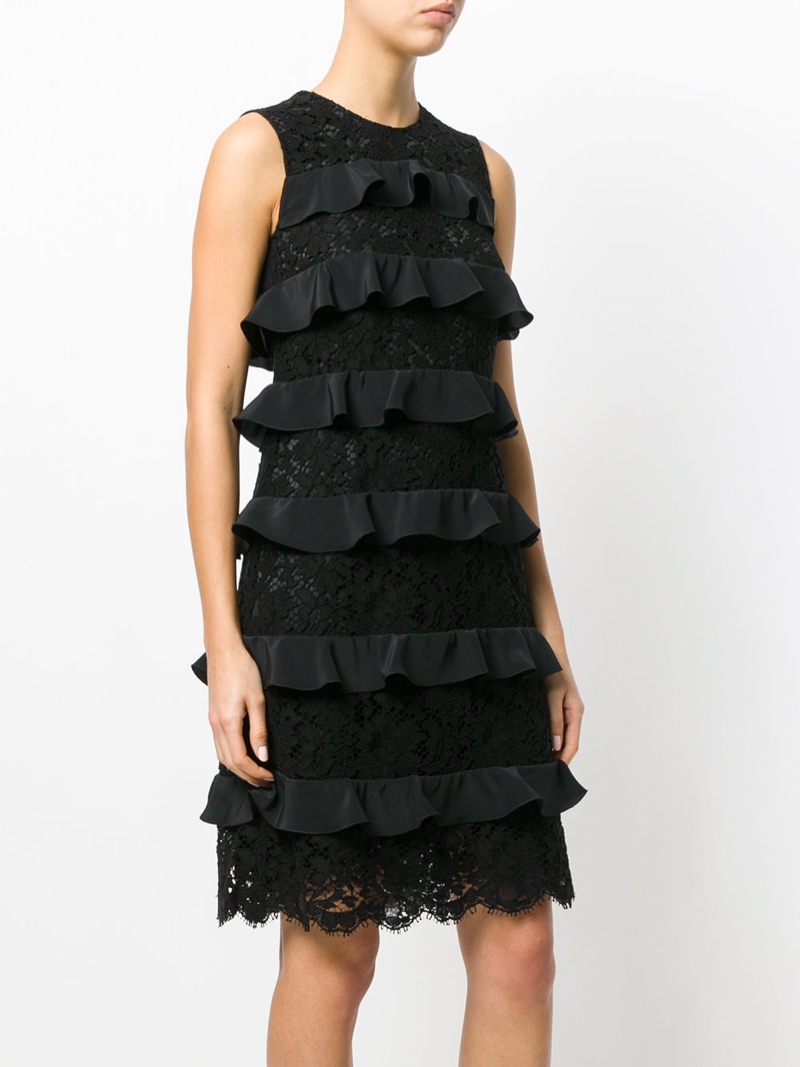 Dolce & Gabbana Frill Lace Dress $2,842
This little black dress includes romantic ruffles and lace with a scalloped hem.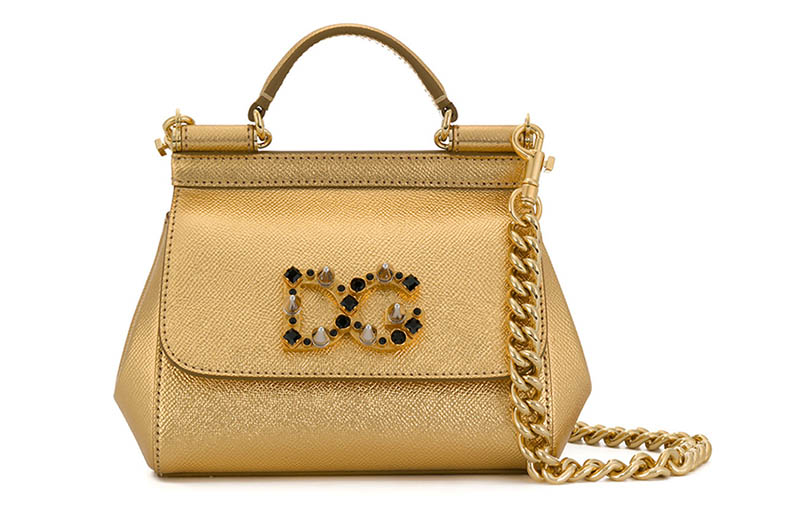 Dolce & Gabbana Mini 'Sicily' Tote Bag $1,676
The brand's signature 'Sicily' bag features a D&G logo plaque with studded and crystal embellishments.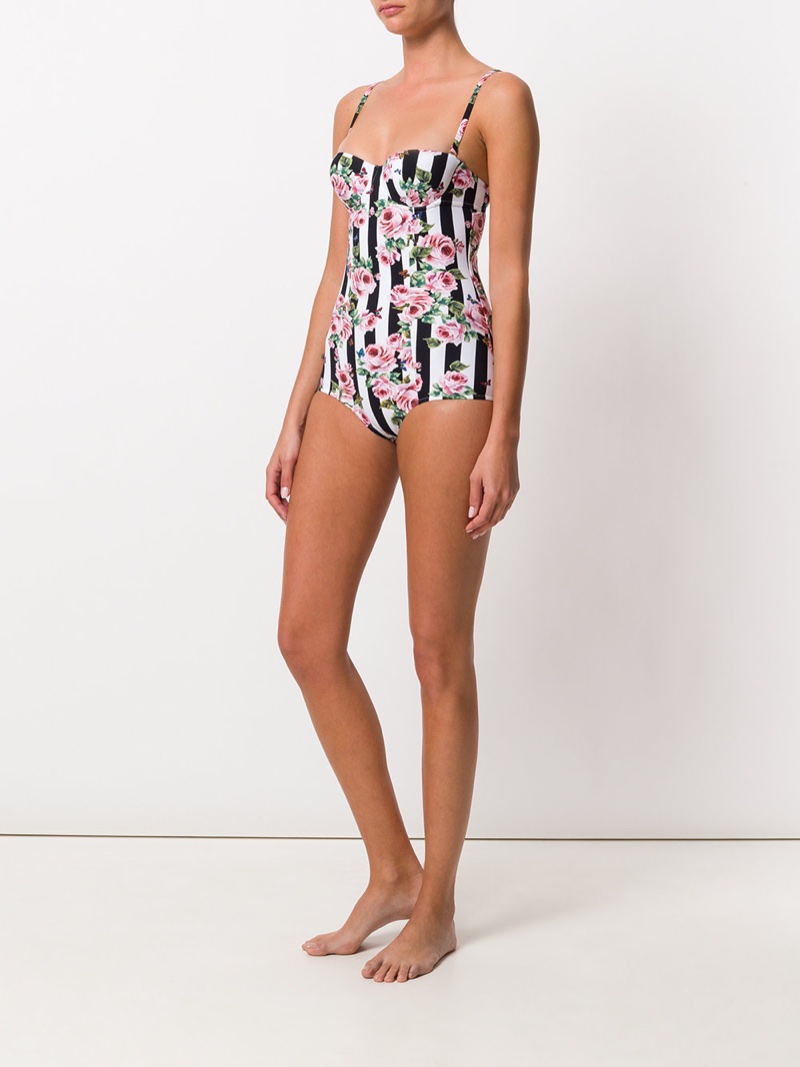 Dolce & Gabbana Striped Rose Print Swimsuit $423
Dive into swim season with a striped one-piece decorated with pink roses.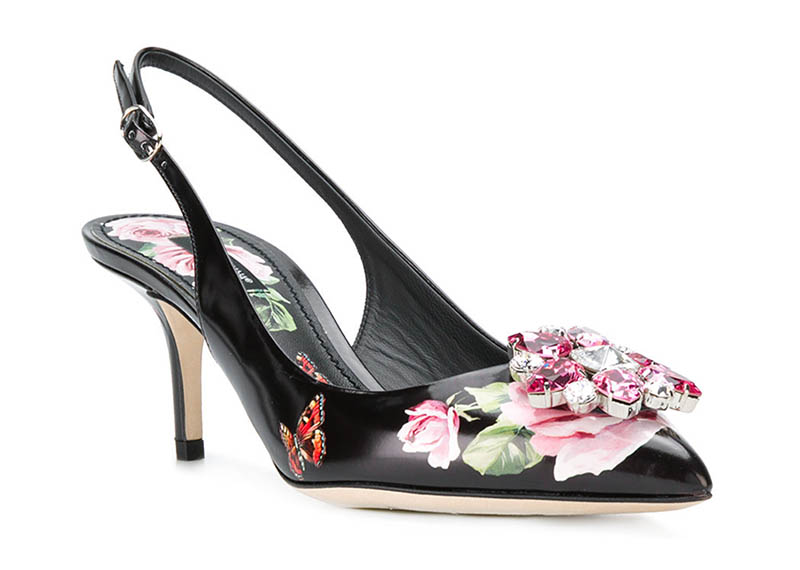 Dolce & Gabbana 'Belucci' Rose Slingback Pumps $804
Step out in style wearing a slingback pump with gemstones at the front and a floral print.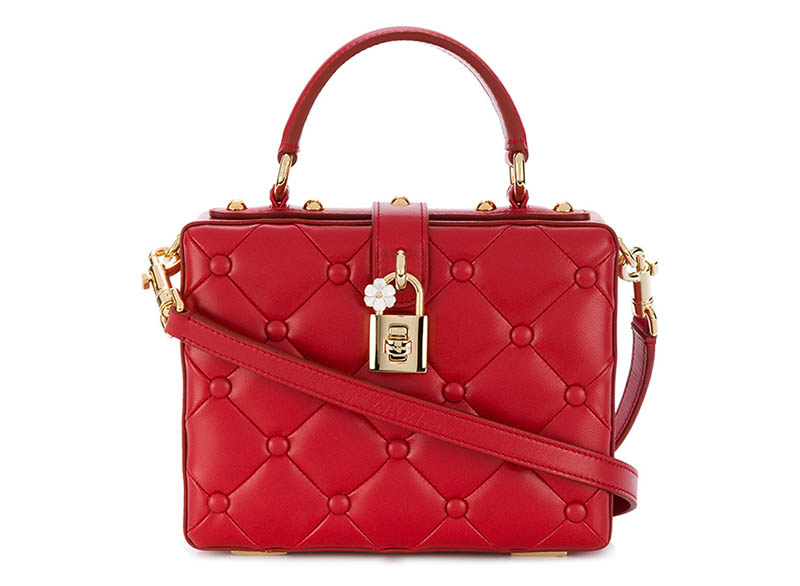 Dolce & Gabbana 'Dolce' Box Shoulder Bag $2,929
Made from red leather, this miniature bag features a quilted texture in a boxy shape.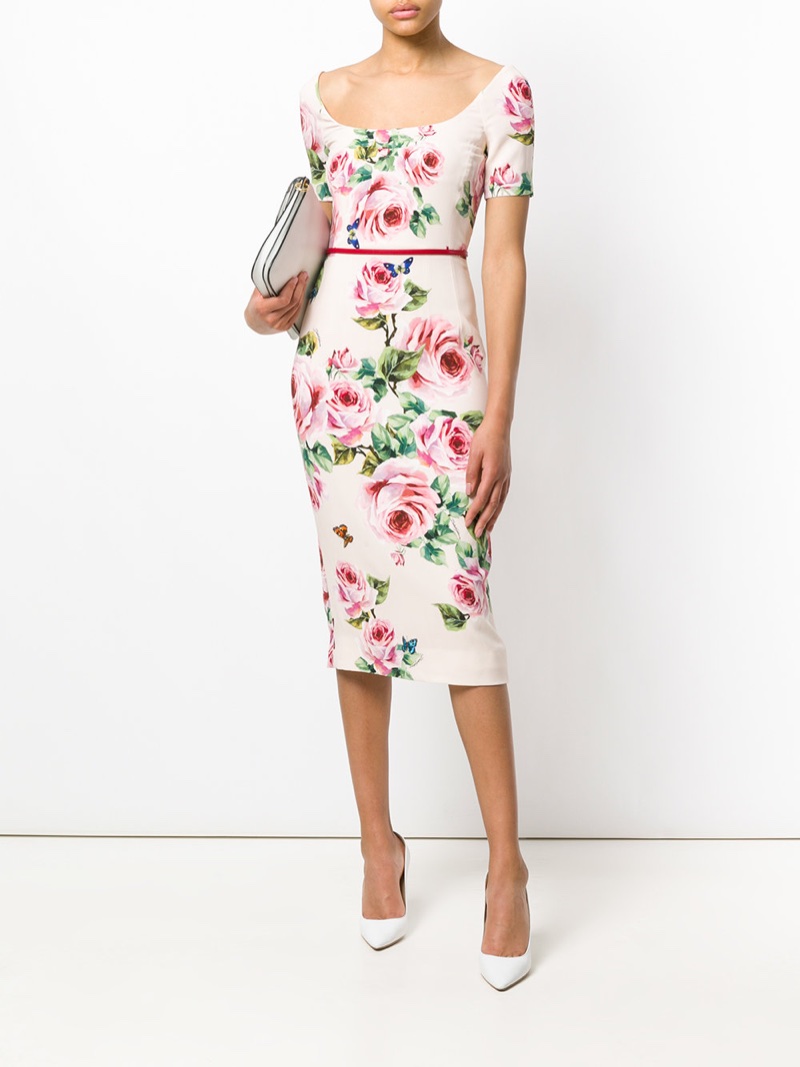 Dolce & Gabbana Rose Print Midi Dress $1,932
Channel retro vibes in a midi sheath dress with a romantic rose print.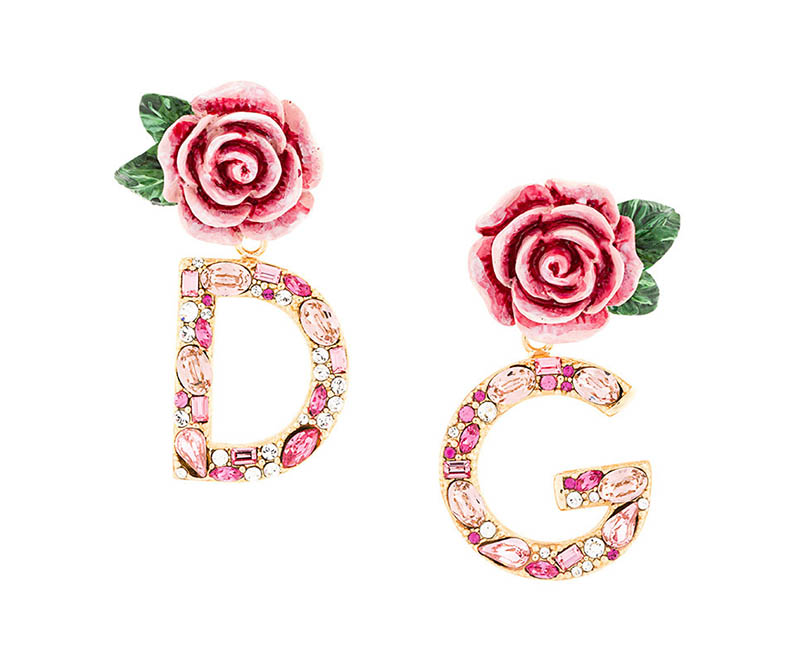 Dolce & Gabbana 'DG' Rose Drop Earrings $724
These earrings make a statement with the iconic D&G letters in sparkling shades of pink.
comnum(0) tbcount(0) tbcount(392)
Categories:
Other Brands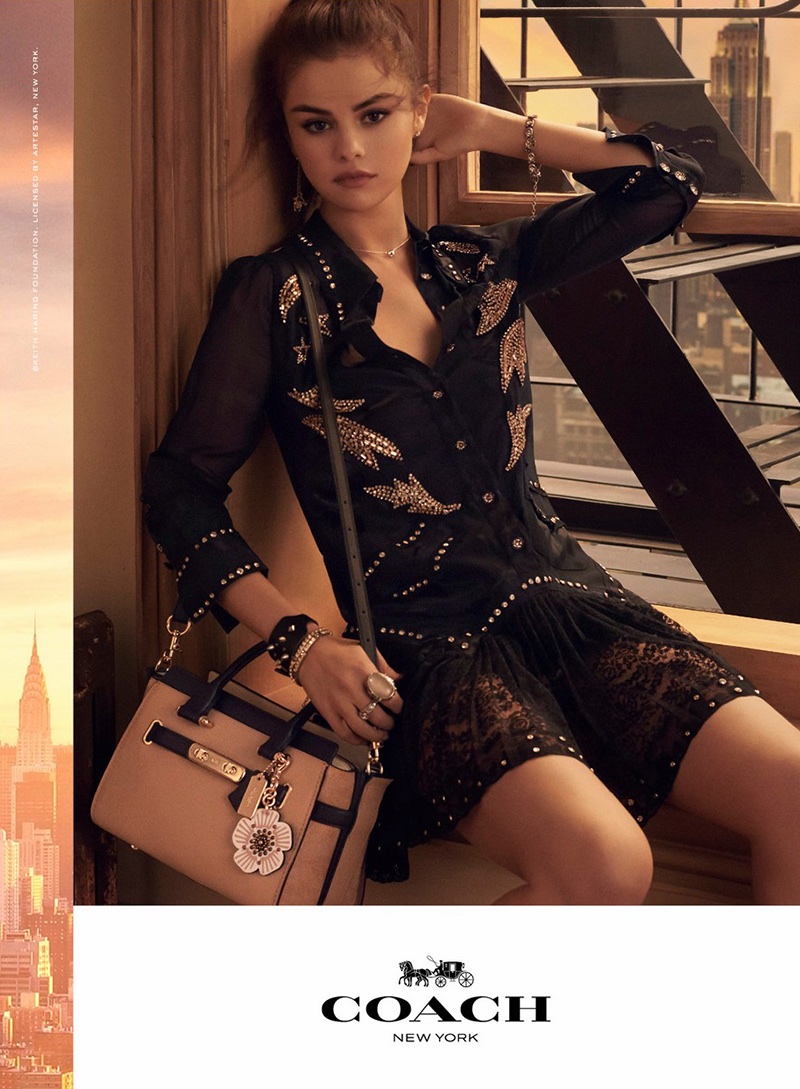 Selena Gomez stars in Coach's spring-summer 2018 handbag campaign
After taking a look at the brand's recent ready-to-wearcampaign, Coach unveils new advertisements with pop star Selena Gomez. The 'Wolves' singer appears in the American company's spring-summer 2018 handbag campaign. In front of the lens of Steven Meisel, Selena poses against the backdrop of New York City in sultry looks. But the bags take the spotlight with embellished styles featuring stripes, floral accents and studded details. Discover more images of Selena for Coach below!
Related: Selena Gomez Stars in Billboard Magazine, Talks Taking a Break From Instagram
CAMPAIGN: SELENA GOMEZ FOR COACH SPRING/SUMMER 2018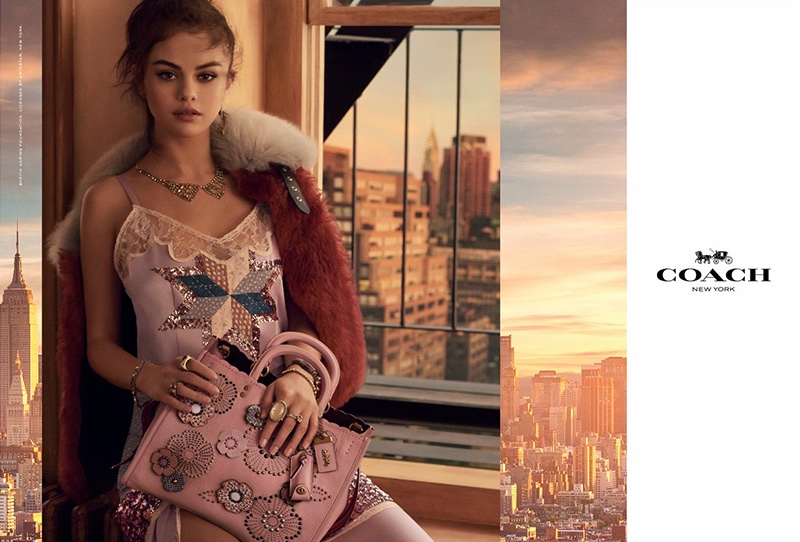 Coach taps Selena Gomez for its spring-summer 2018 handbag campaign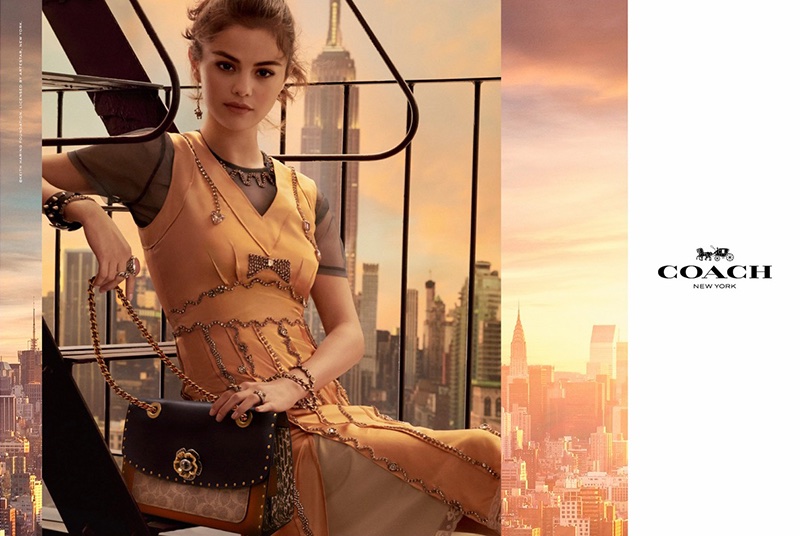 Selena Gomez appears in Coach spring-summer 2018 handbag campaign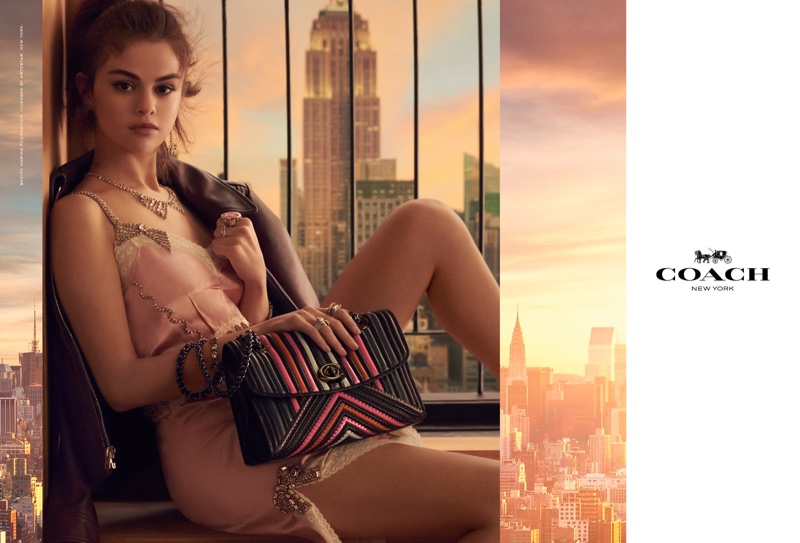 Singer Selena Gomez wears a slip dress in Coach's spring-summer 2018 handbag campaign
comnum(0) tbcount(0) tbcount(376)
Categories:
Other Brands
Meet the Chanel Classic Side-Zip Wallet for the Cruise 2018 Collection. And maybe this wallet will join the ranks of the house's classics and will be available in every season. But for now, it's still new and it needs to proof itself (even tough it's called a 'classic wallet').
The Design
Just like any classic accessory, this Zip Wallet is crafted in diamond quilting to maximize the elegant look. The feel and experience is different than the lambskin and caviar though because it's made in grained calfskin leather. But this leather is as durable as caviar, but not as hard.
What's more? For this season, this wallet is refined with ruthenium metal black hardware instead of the regular silver or gold hardware. The metal black matches perfectly to the classic black shade, but of course there are more variation of colors available.
Unlike the Zip Around Wallet, where you can zip the whole wallet open, this Side-Zip Wallet can only be opened from the top to the left. This new feature makes it a new item in the classic collection.
The Interior
The Side-Zip Wallet is comparable to the Classic Yen Wallet in terms of size. The interior is designed with organized compartment to help you store your essentials. However, do note that the depth of this wallet is small, so it will store less than the other medium sizes of the Classic Wallets.
The Prices And Sizes
Chanel Classic Side-Zip Wallet
Style code: A80053
Size: 4.1' x 7.6' x 1.2' inches
Prices: $1000 USD, €890 euro, £820 GBP, $1500 SGD, $5600 HKD, $1380 AUD, 4700 MYR
comnum(0) tbcount(0) tbcount(441)
Categories:
Other Brands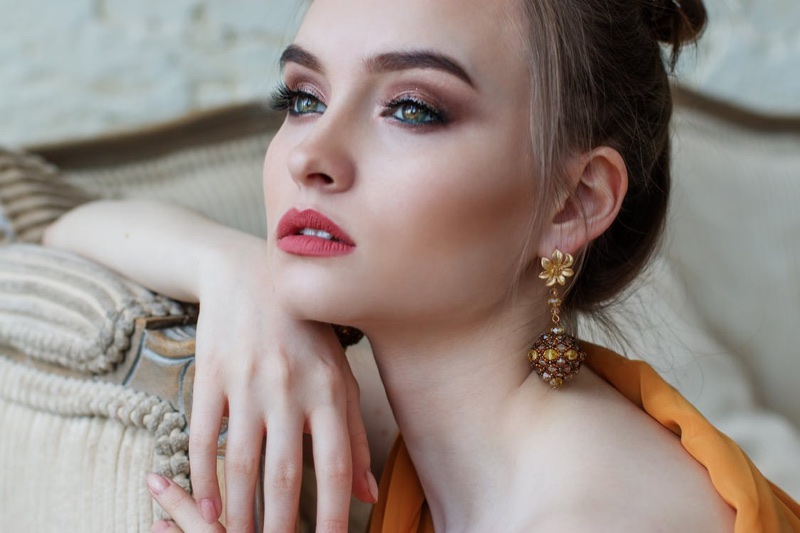 Photo: Pexels
Jewellery has been an important part of the human civilisation from times immemorial. Right from the days of the earliest civilisations, people have made jewellery out of almost anything, ranging from the cheapest materials like thread, common pebbles, wood etc. to the most precious stones, crystals, gems and metals. The innate desire to adorn the human body with jewellery has given rise to a huge industry of jewellery, spread across the world.
With the advent of digital progress, the internet has seen the rise of a digital jewellery industry. As more and more new digital jewellery businesses are coming up, along with the traditional ones taking to the digital space with their work and brand value, it is important to stand out from the crowd. This is where personalisation comes in. If you are planning to open your own business or have already opened, or even thinking of taking your existing business to the digital space, here is why you need to consider personalisation today!
SPECIAL VALUE
Personalisation gives a jewellery a special touch like nothing else can. When you give someone a piece of precious jewellery, it is indeed a very special relation. But if one can get a custom made personalised piece of jewellery for their loved ones, it is indeed incredibly special. A personalised jewelllery has the sentiments, love, value and meaning that is shared only between the one giving it and the one getting it. Hence, by offering your customers a chance to customise and personalise, you are bringing a smile on the face of someone's partner, parent, child or even a dear friend.
STANDING OUT FROM THE CROWD
Take a walk around your city and you will find dozens of jewellery shops, spread across the length and breadth of the city, some bang on the main roads, some tucked away in some obscure nook, some bright and shiny, some tiny and wondrous, like an alchemist's cave. Each has a charm of its own. While there are big modern stores, there are also traditional stores with a handful of craftsmen bent over a bit of a piece of precious metal or stone, creating magic with their tools. Every single of these shops is flourishing in their own ways. In order to survive in such a competitive market, filled with options, you need to create yourself a niche, which customization and personalisation can offer. With good work and right marketing this can be your biggest selling point, and even your business's unique feature, your USP.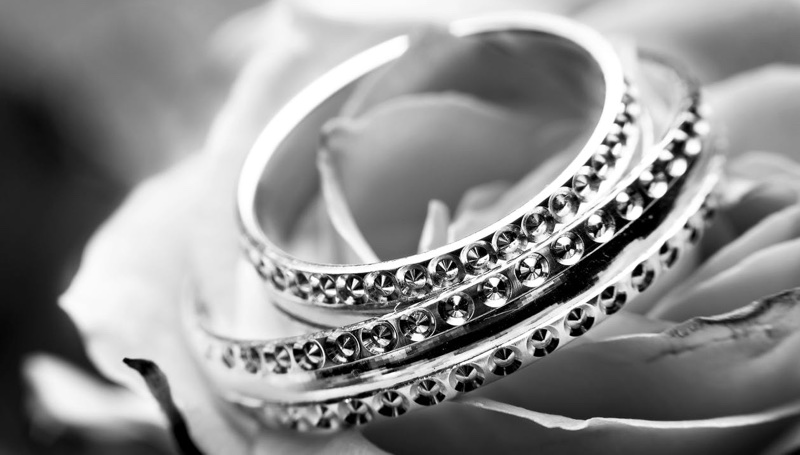 Photo: Pexels
UNIQUE DESIGNS
Your customers can create their own unique designs which will not only be incredibly special for them, it will also be great for your brand value. Every time your customers flaunt their custom made jewellery from your online store, it basically advertises you by word of the mouth. This can create a viable and loyal customer base for your which will help you promote your business simply through your work, without spending even a single extra penny.
MORE MONEY
When it comes to business, you are spending all the time, effort, as well as your precious capital, to create a viable income for yourself. Hence, money usually, and indeed rightly, is the first and the most important concern. Instead
of selling only generic jewellery, using designs which are basically the same for everyone, if you can offer your customers a chance to buy jewellery with customizable personalisation options, they are usually more than willing to pay a bit extra.
CREATING CUSTOMER LOYALTY
Customer loyalty is of utmost importance when it comes to business. Along with customization, it is also important to take some extra steps to create and retain loyalty. Here are some of the special touches that will go a long way in creating a customer base.
PERSONALISED TOUCHES FROM THE COMPANY
Nothing reaches out to people more than personal care and warmth. Build a special bond with every customer and maintain personal relationships. A great way to create a personal touch is to keep a record of their birthdays and anniversaries and to wish them on these special days. You can also launch exclusive offers only for them on these days. This will create a sense of belonging and instill the feeling that you care for them and want to make their day special. Small gestures go a long way in business.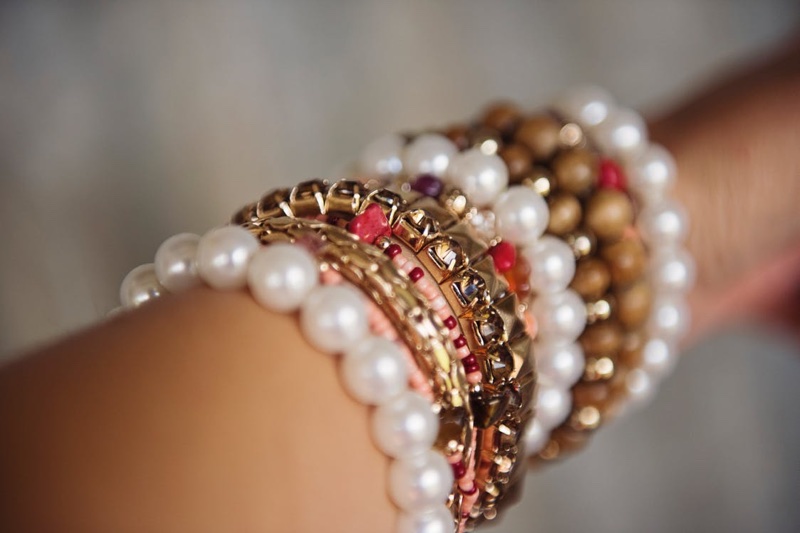 Photo: Pexels
GIFTS AND DISCOUNTS
The basic human nature is drawn to anything that says free or discount. The prospect of paying less attracts people like moth to flame. You can offer some discounts, maybe on certain festivals or special days. You can also give free gifts with a purchase of a certain value, or simply on special occasions or even. This will create a greater footfall on your online business portal, enhancing sales and building a stronger relationship with your clients.
UNDERSTANDING JEWELLERY
Often people do not know or understand how to choose the perfect customised jewellery. You can organise a workshop or class to help them understand and appreciate the processes through which their jewellery goes, in order for them to receive the perfect piece. They can learn about gemstones and how to pick the right cut for their diamonds. As they learn about the four fundamental parameters that determine the quality of a diamond, namely, Cut, Clarity, Color and Carat, collectively called the 4Cs, they will, in turn help you create better jewellery for them. You can take help of informative and authority driven websites like Beyond4cs.com etc. to inform your customers better and protect them from making a bad purchase. With proper slides and real examples, your customer will be able to identify and make use of the most authentic gems and metals to create fabulous pieces of jewellery which will uphold your name.
WORKSHOP FOR THE TOTS
Free or paid jewellery making workshops for the tots will also bring their parents to you. As they learn more about your jewellery shopping website, chances of making sales are higher. Parents love it when their children are engaged in a fruitful and fun set of exercises. This also gives them a free time to browse through your services. Often fellow parents also end up recommending and creating customers at such workshops, which helps you promote your brand without advertising. Moreover, by inculcating the love of jewellery, you end up creating an awareness and love among these little minds, who will grow up to be your customers.
Personalisation is the keyword when it comes to creating a customer base. In this competitive online business market with more options than ever before, personalisation is the one thing that can set your brand apart from the others.
comnum(0) tbcount(0) tbcount(364)
Categories:
Other Brands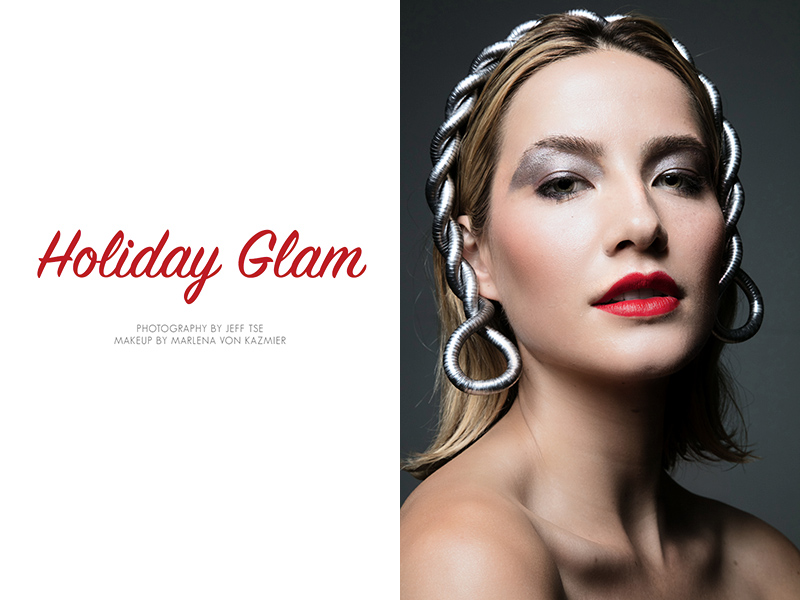 Holiday Glam photographed by Jeff Tse
Just in time for the holiday season, photographer Jeff Tse captures a festive beauty story for FGR's latest exclusive. Makeup artist Marlena von Kazmier creates glittering looks including silver eyeshadow, bold red lipstick and rouged cheeks. Models Anna Maria Olbrycht, Juliet Miquelarena, Christina Zapolski and Alana Greszata impress in these striking portraits. Silver accessories also add a pop of metallic to the looks.
FGR EXCLUSIVE: 'HOLIDAY GLAM' BY JEFF TSE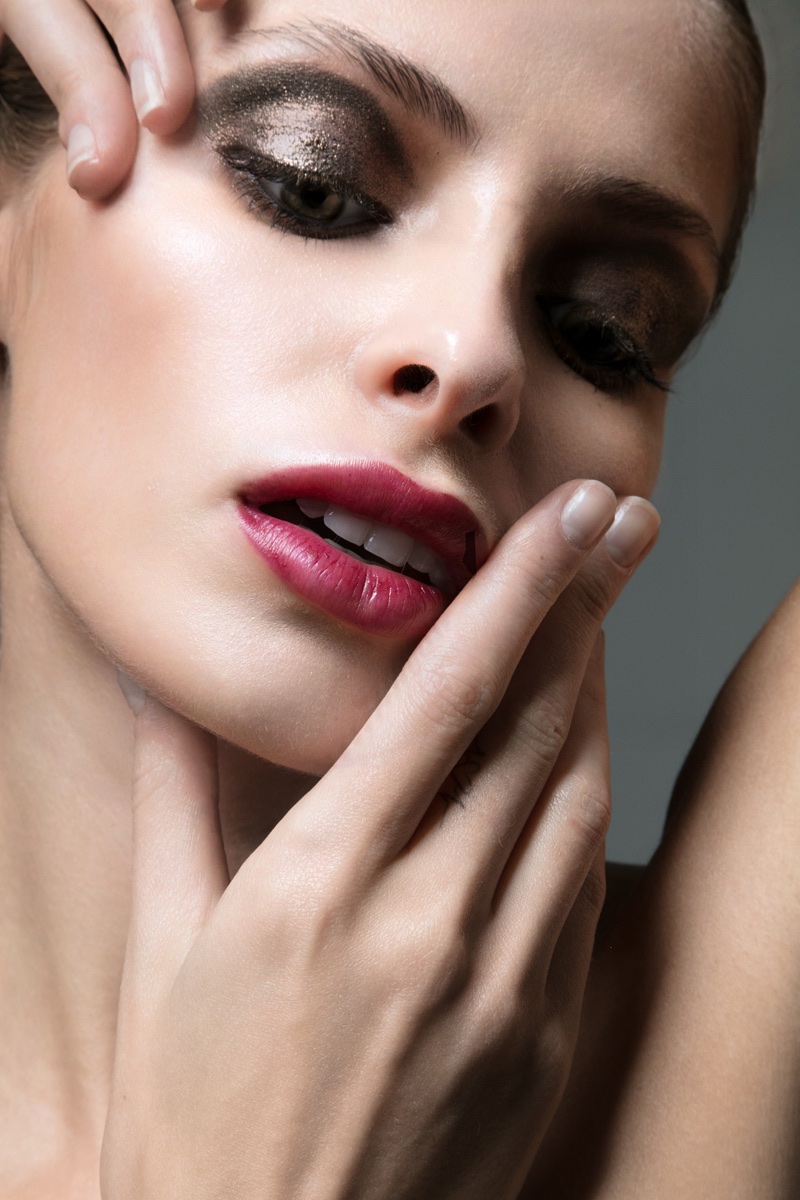 Anna Maria Olbrycht photographed by Jeff Tse
Makeup Credits
Skincare: Juara & Talika
Prep: NOID Photography Fluid
Foundation: Face Atelier ultra foundation
Cheeks: SENNA cream blush
Eyeshadow: Smashbox & Pat McGrath metalmorphosis
Brows: Soapbrows
Lips: Nudestix & Bdellium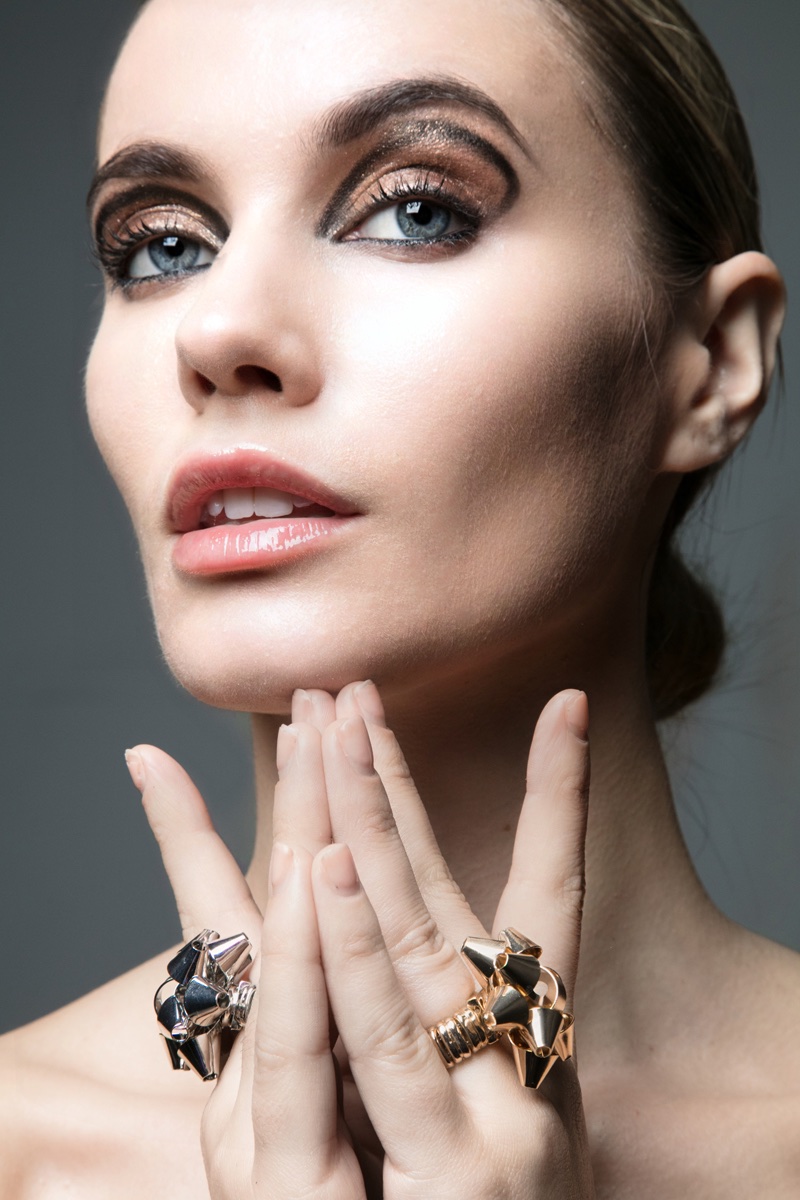 Juliet Miquelarena wears bold eyeliner. Photo: Jeff Tse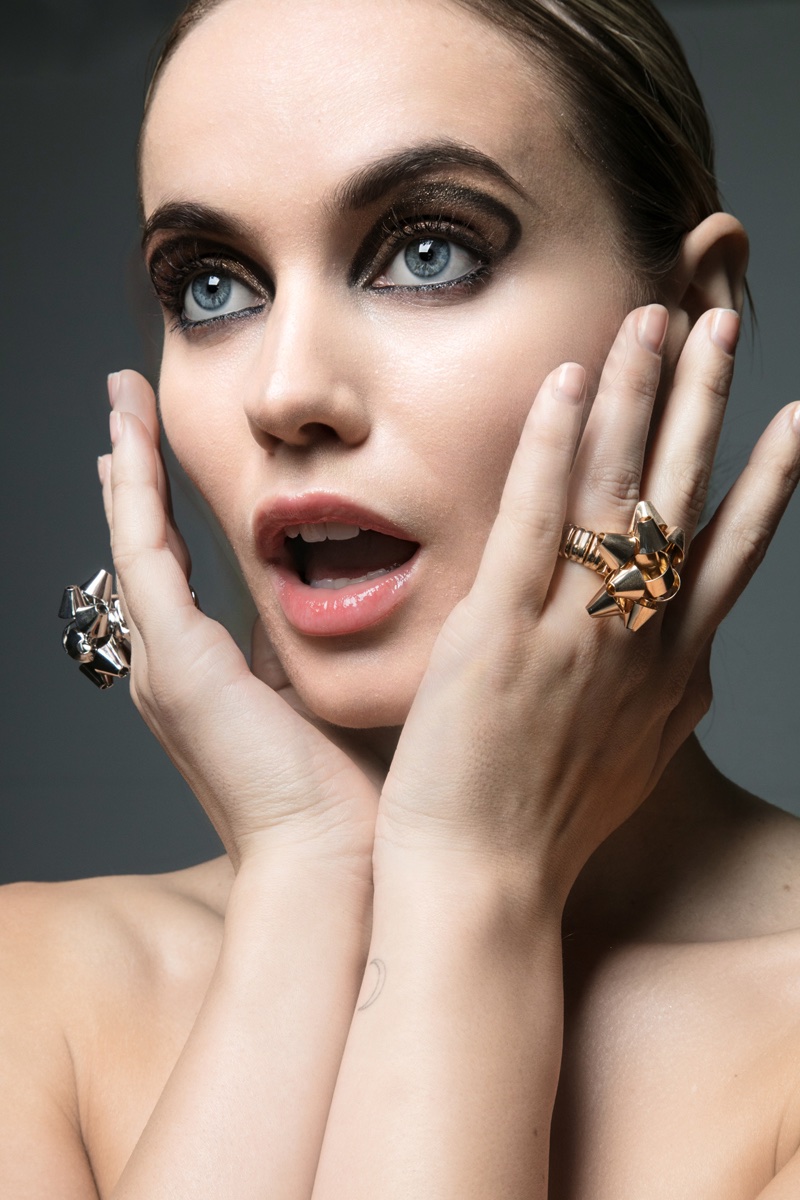 Juliet Miquelarena shows off glittering rings. Photo: Jeff Tse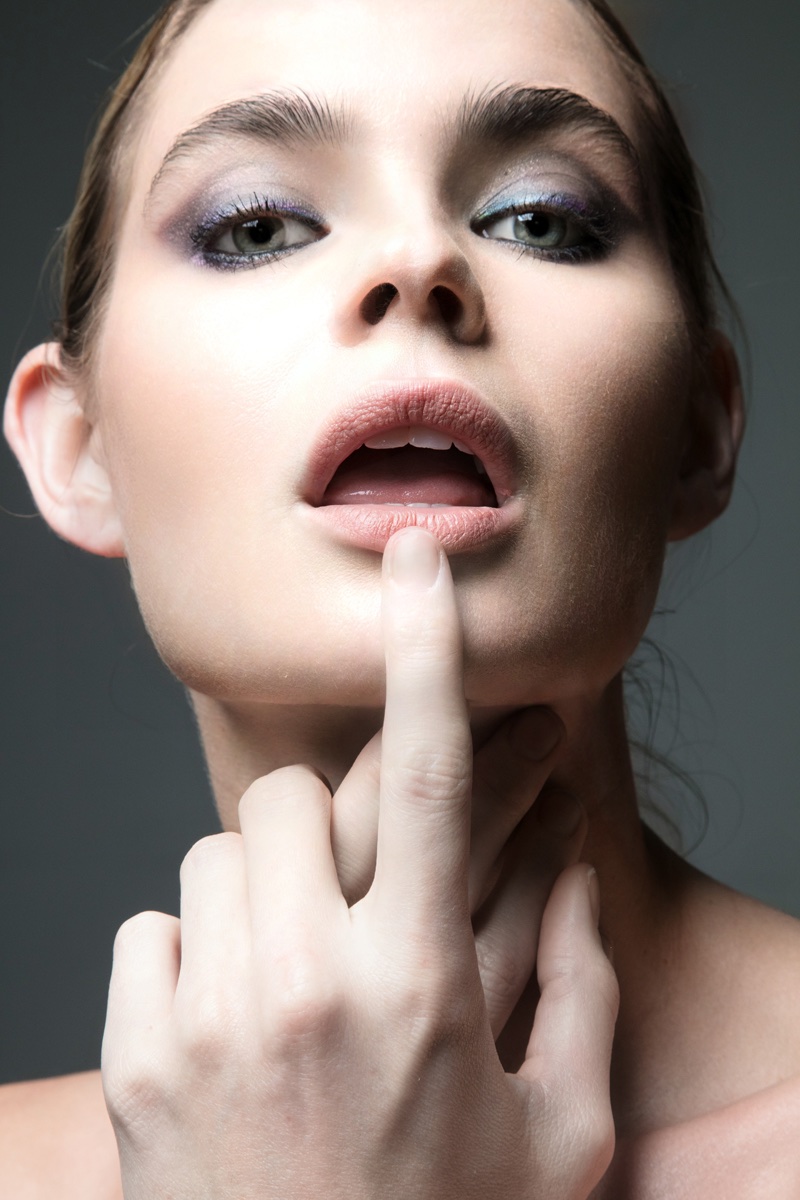 Christina Zapolski wears metallic eyeshadow. Photo: Jeff Tse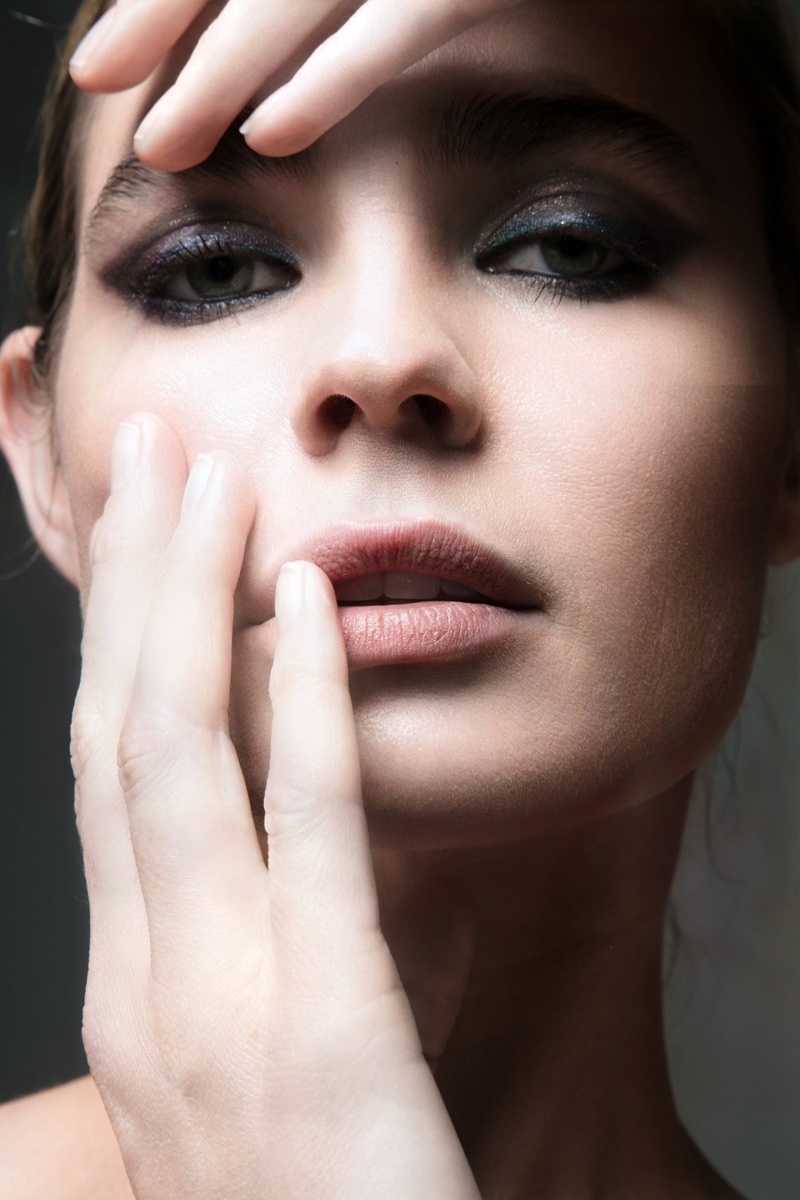 Christina Zapolski photographed by Jeff Tse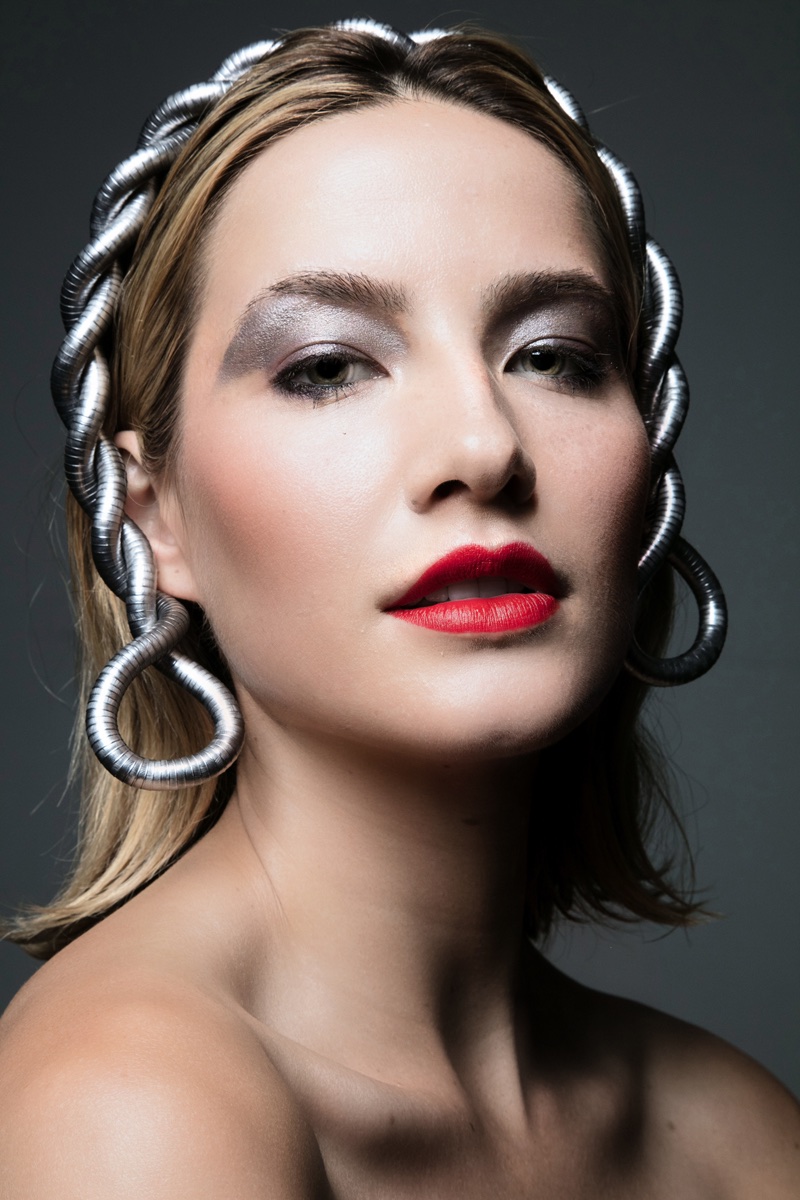 Alana Greszata wears a bold red lip. Photo: Jeff Tse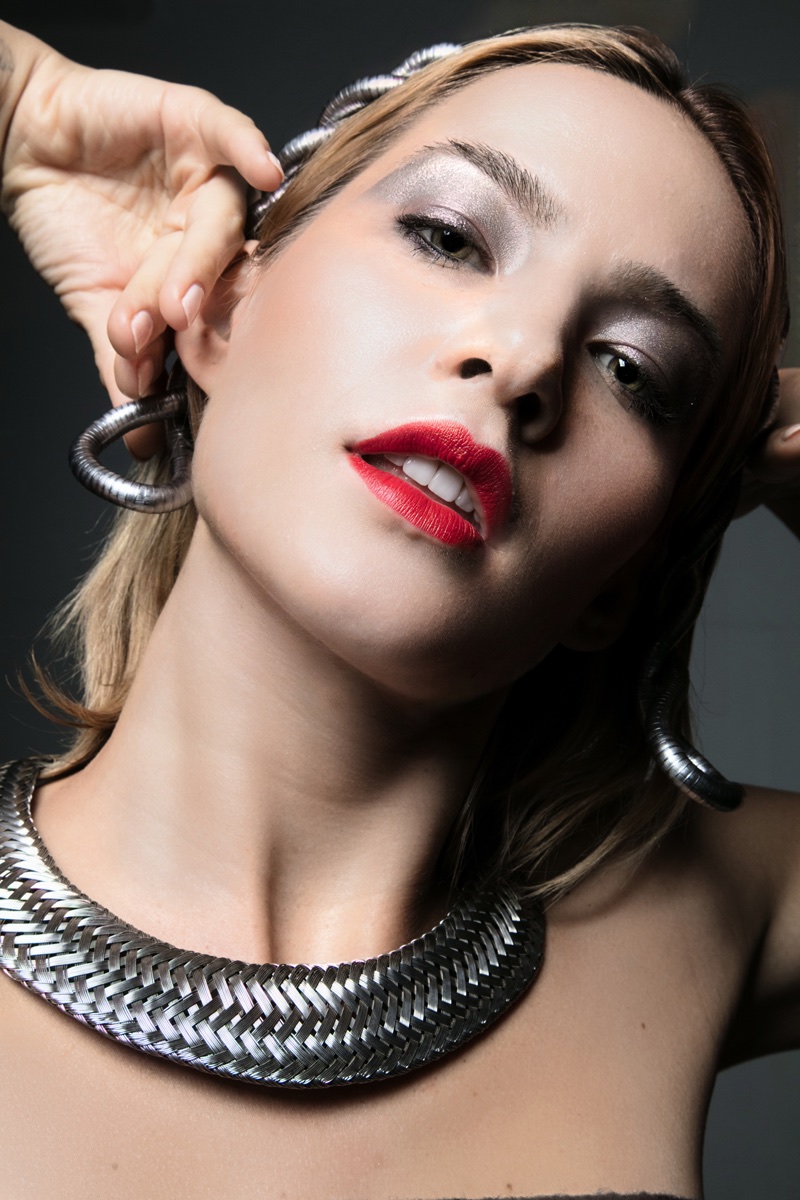 Alana Greszata photographed by Jeff Tse
Photographer: Jeff Tse
Makeup Artist: Marlena von Kazmier
Models: Anna Maria Olbrycht, Juliet Miquelarena, Christina Zapolski and Alana Greszata @ Vision LA
Categories

New Posts

Hot Posts