Categories:
Other Brands
Lily Stewart is a cool rider in the October 2017 issue of Harper's Bazaar Turkey. Photographed by Dean Isidro, the brunette heads to the streets in sleek moto jackets and capes. Stylist Sarah Gore Reeves dresses Lily in the designs of Prada, Miu Miu, Chanel and more. For beauty, makeup artist Charlotte Day (See Management) gives her a natural look with Leonardo Manetti on hair.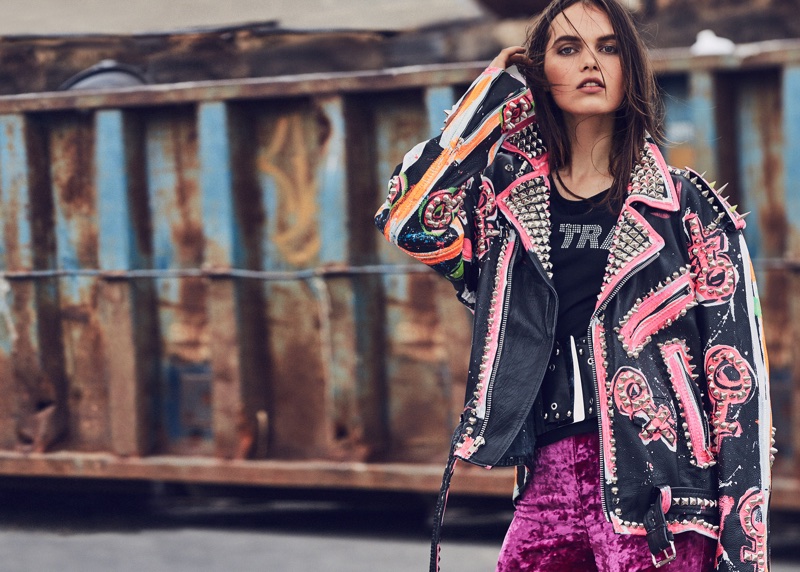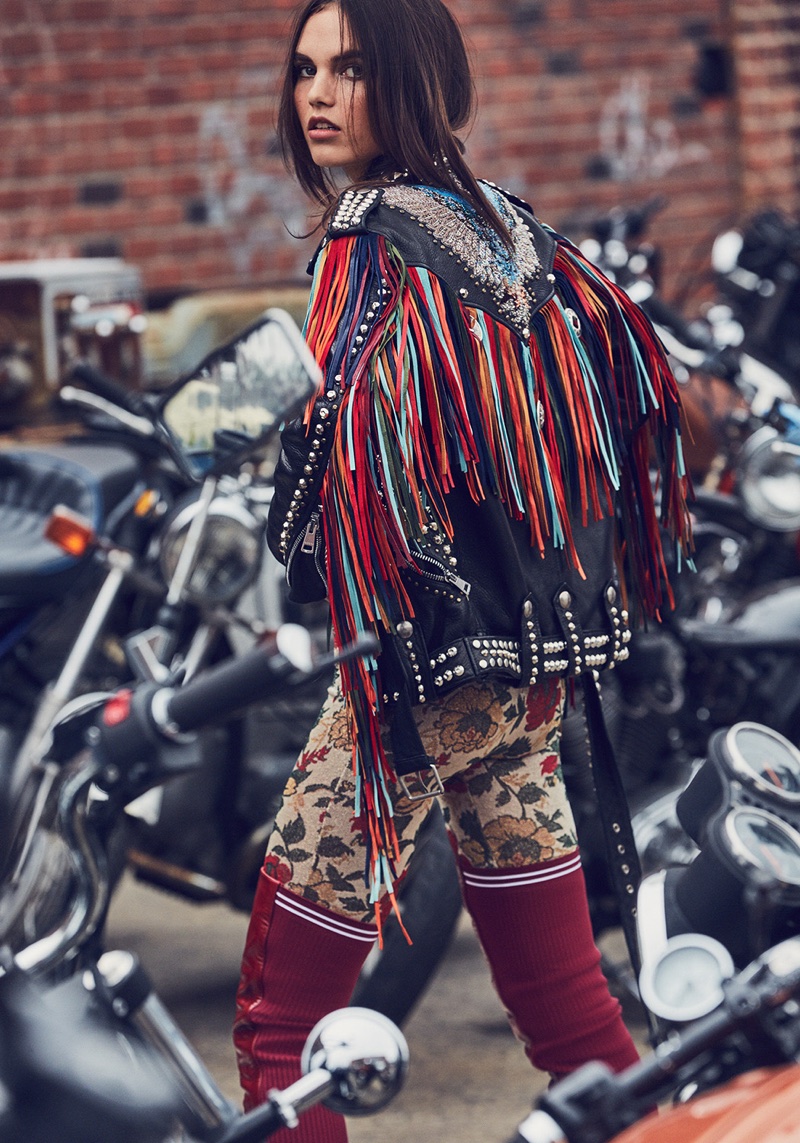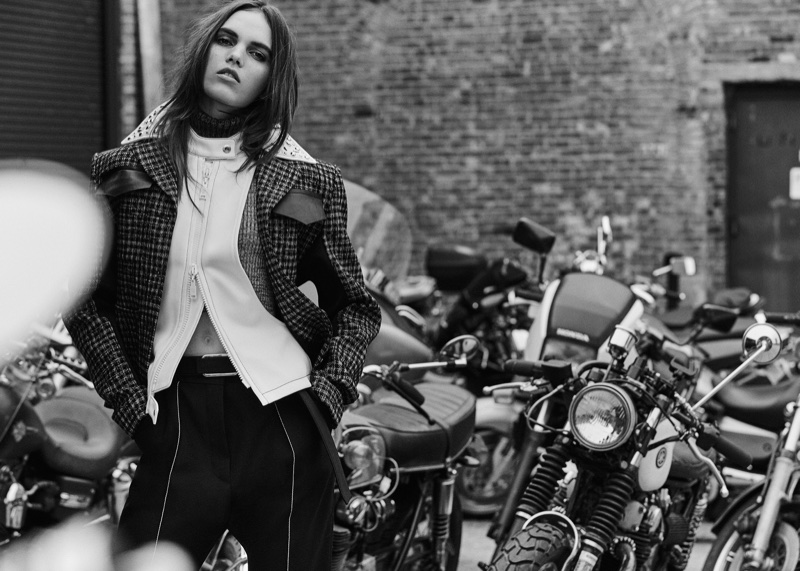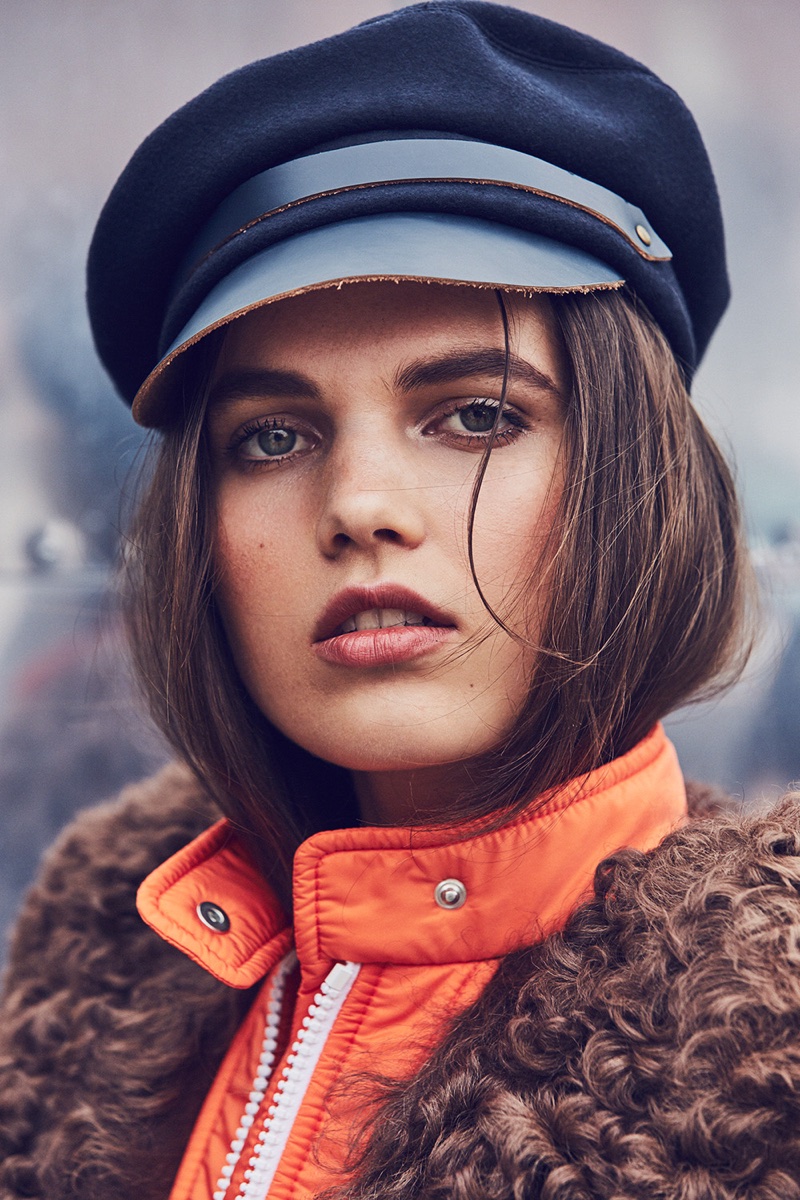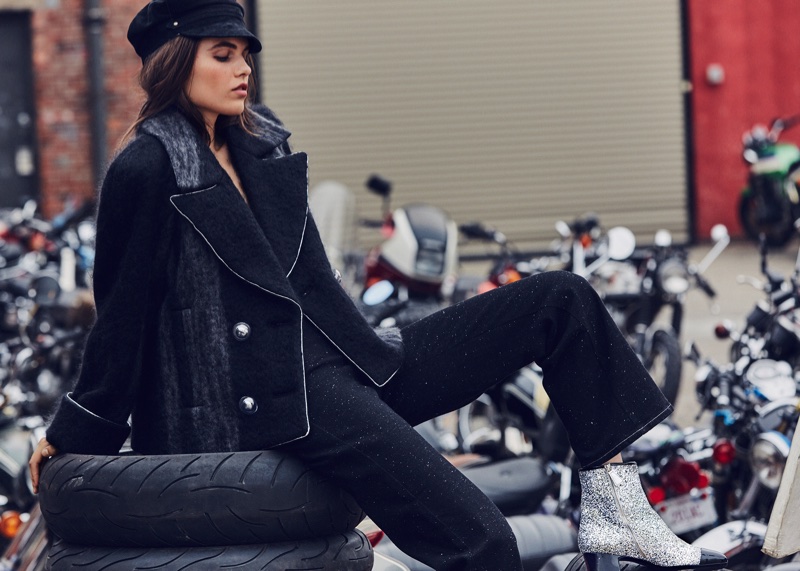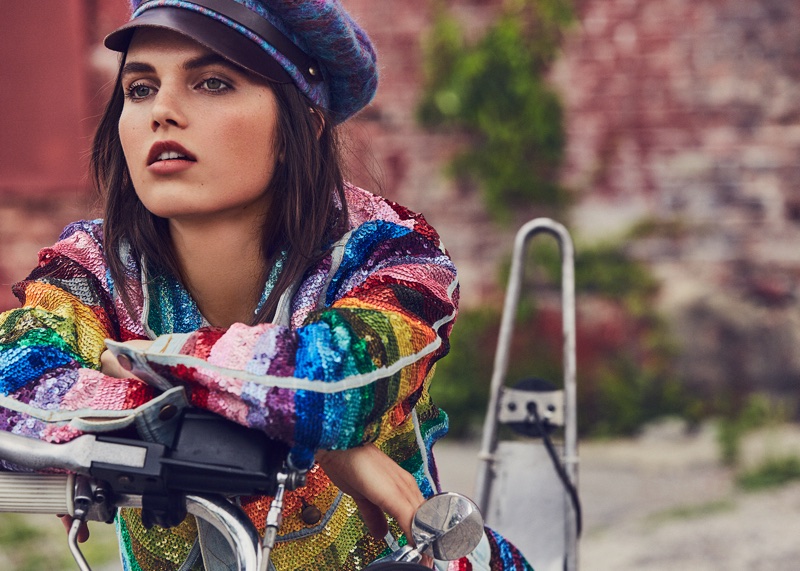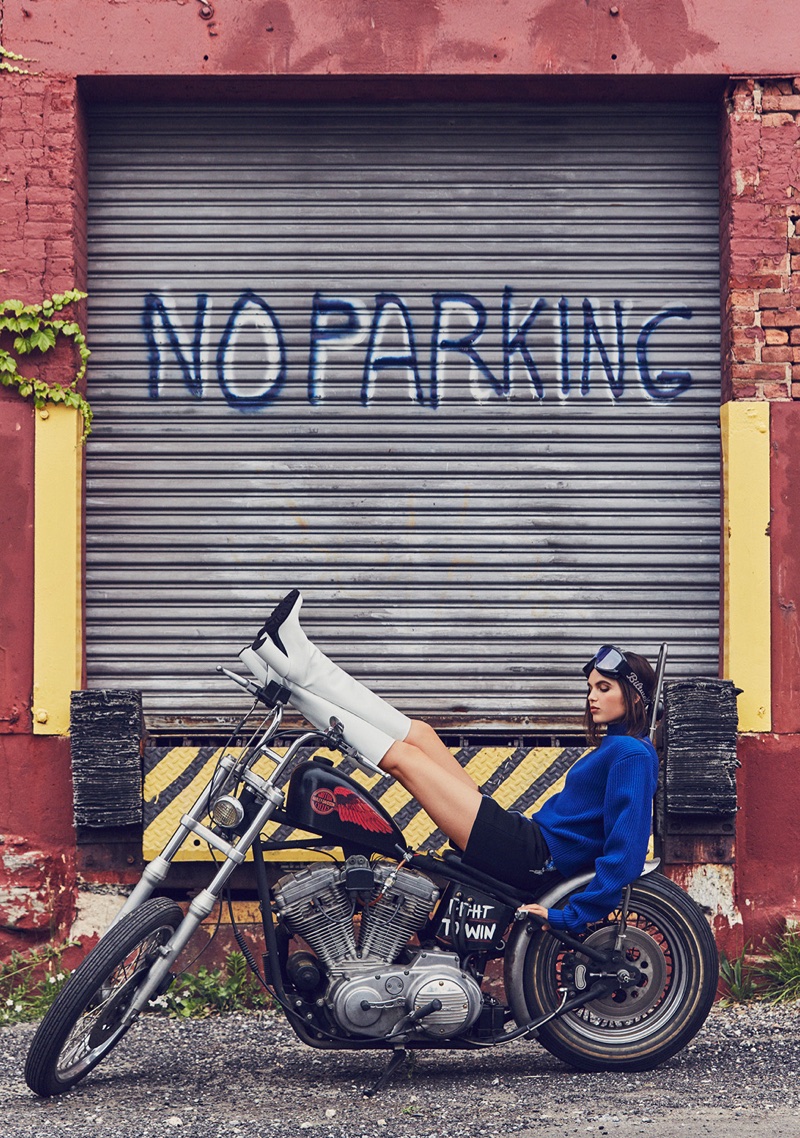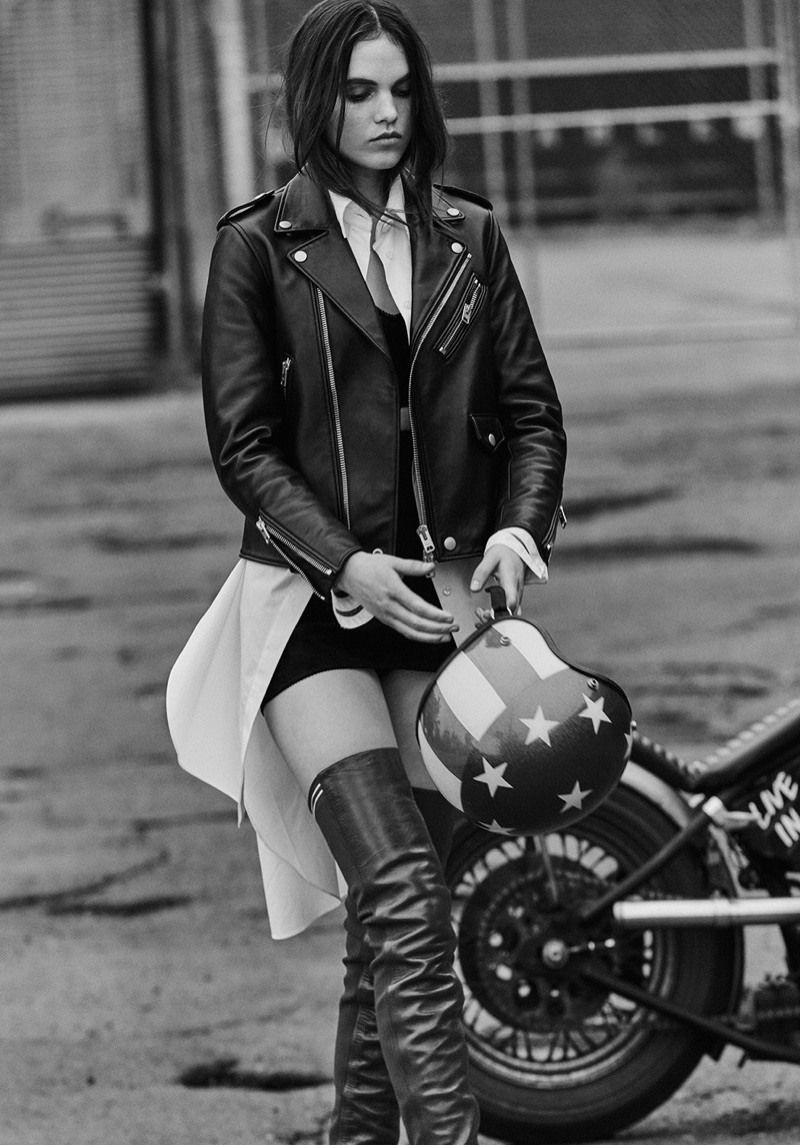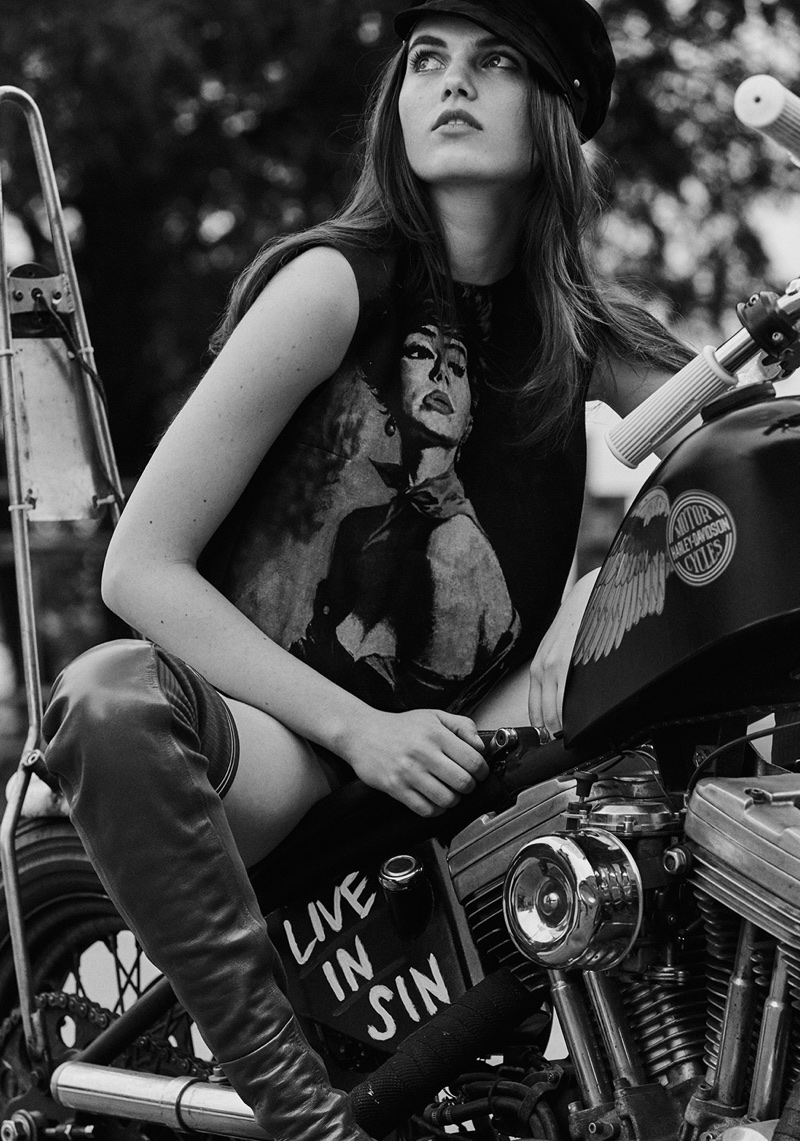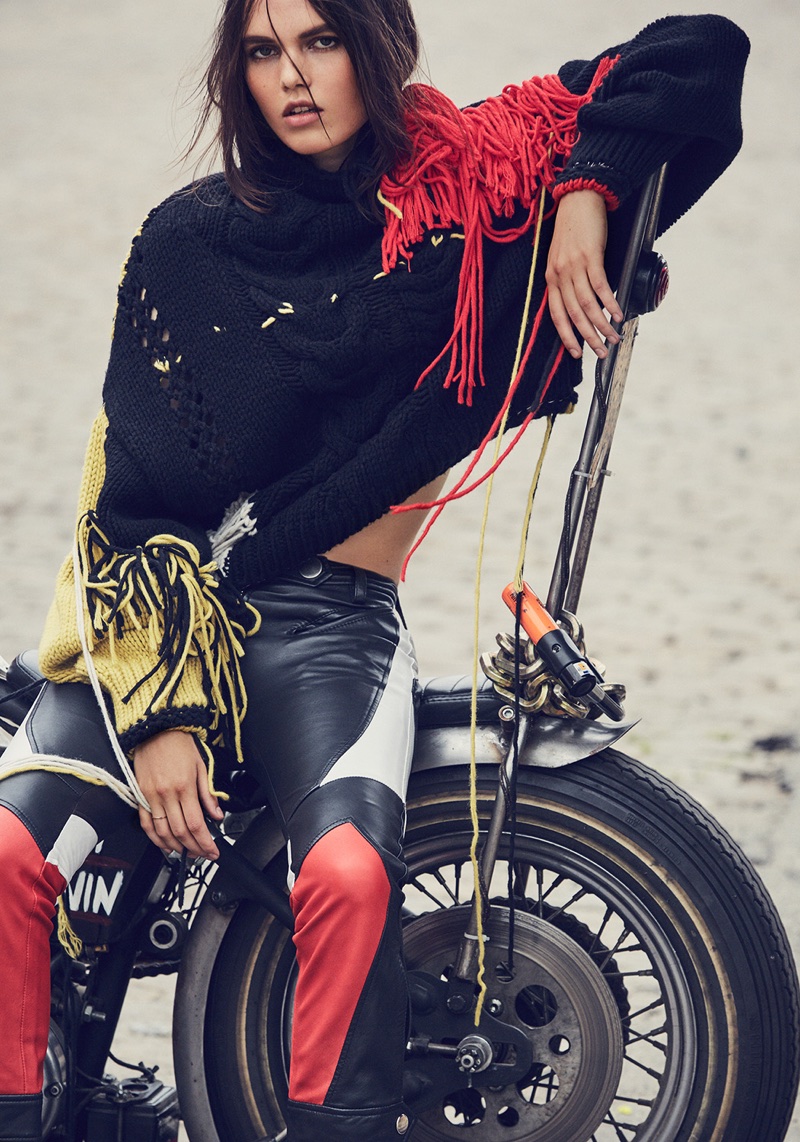 comnum(0) tbcount(0) tbcount(68)
Categories:
Other Brands
It was about time, but Tod's finally introduces a new handbag, and it's a tote bag. This bag might be the next classic and will be added to the permanent collection just like the Joy and Sella Bags. Of course, theSella Bag will remain the house's iconic, but this Lady Moc Tote Bag for the Fall Winter 2017 Collection might be sitting next to it. And here's why:
The Design
The first and usual rule to join the exclusive classic bag collection is to look classic/timeless. The Lady Moc Tote is crafted in solid color and it has a practical squared shape, just like any tote.
There are few unique components about the exterior design that makes the bag distinctive. First of all, it's the handles. The end of each handles are decorated and wrapped by leathers. Then a large and notable tassel has been attached to one of the handles. The tassel has also been refined with a silver metal piece.
This bag can be carried in multiple ways. You can grab the handles or you can use the adjustable and removable shoulder strap for shoulder carry. The center of the bag is printed with the house's logo in small lettering that reads: 'Tods'
The Interior
The look of this bag is stunning and in combination with the spacious interior, this bag can be named your most favorite everyday bag. The interior is lined with suede and it features two compartments and a zipped central compartment. There are also two slot pockets, so there are plenty of spaces to organize your stuff. Besides carrying it as a daily bag, you can also use it as a business or travel bag due to its generous interior.
The Sizes And Prices
Measuring 10' x 13.5 x 6.5' (H x W x D) inches, priced at $1790 USD, €1885 euro, $12860 HKD, ¥221300 JPY, $2505 AUD.
Where To Shop?
The Lady Moc Bag is available via MyTheresa.
More Colors And Images
comnum(0) tbcount(0) tbcount(73)
Categories:
Other Brands
Discover the Reformation x Doen sweater collaboration
Sweater weather is officially here, and a recent collaboration between Reformation and Doen comes just in time. The Los Angeles based brands teamed up on a sweater collection full of cozy knits. From cable knit styles to nautical stripes and rounded collars, these pieces will definitely keep you warm. Discover some of our picks from the Doen collaboration below, and shop more at TheReformation.com.
Related: Finally Fall | 5 Autumn Looks from Reformation
REFORMATION X DOEN SWEATER COLLECTION
Reformation x Doen 'Dolly' Sweater in Charcoal $208
A lightweight cable knit sweater features a high neck and slim-fit.
Reformation x Doen 'Tree of Life' Sweater in Snow $280
Embrace puffed sleeves in this cream sweater including a stitched front and ribbed detail.
Reformation x Doen 'Emmy Lou' Sweater in Oatmeal $228
Get girly in a button-up sweater featuring a rounded collar and adjustable neck tie.
Reformation x Doen 'Mariner' Sweater $248
Channel nautical vibes in a striped sweater with four buttons at the side of the neck.
Reformation x Doen 'Lulu' Sweater in Rose Dawn $248
Stay comfy in a pullover sweater with full sleeves and ribbed detail.
comnum(0) tbcount(0) tbcount(78)
Categories:
Other Brands
Discover fashion's most famous feuds
The fashion world is one full of glamour and intrigue. But if you have been paying attention to headlines, you will know that it's not all glitz and gold. Behind-the-scenes rivalries can come to a head. And throughout the years, there has been no shortage of feuds that have been made public. We already covered Coco Chanel and Elsa Schiaparelli's rivalry in the 1930's. But if you want to look to modern feuds, there is certainly no shortage. From Tyra Banks vs. Naomi Campbell to Kanye vs. Nike, take a look at some fashion's biggest rivalries.
Tyra Banks and Naomi Campbell. Photo: Shutterstock.com
NAOMI CAMPBELL VS. TYRA BANKS
It's perhaps the greatest supermodel rivalry of our time.Naomi Campbell and Tyra Banks both dominated the fashion world for over two decades. But Tyra claims that Naomi blocked her from major photo shoots and runway shows back in the 1990's. In 2005, Naomi would appear on Tyra Banks' talk showto clear the air. The interview is a must-watch with the British model famously asking, "Do you even know Gianni Versace?"
In 2017, Tyra talked to a Swedish talk show, partially blaming the media at the time for pitting two black models against one another. "The industry was saying: 'Look out, Naomi Campbell, here comes Tyra Banks. Sit your butt down, this younger one is coming to take your place.' And it was really unfair to her," Tyra revealed. But the 'America's Next Top Model' host says she is still "very scared" of the modeling icon.
Giorgio Armani & Dolce & Gabbana. Photo: Armani / Shutterstock.com
DOLCE & GABBANA VS. GIORGIO ARMANI
In 2009, designer Giorgio Armani accused Dolce & Gabbana of copying his quilted trousers. An Italian newspaper quotedArmani saying, "They copied some trousers from the last [Armani] collection." The designer claimed the design duo did it 16 times during their fall-winter 2009 men's show. "I would understand if they were nobodies. But honestly!" Later Domenico Dolce Would respond with, "Stylistically, the Armani style is not, and has never been, an inspiration source for us and we stopped seeing his fashion shows years ago."
But the barbs didn't stop there. In 2011, Armani talked about how fashion was in the hands of high business while name checking Prada and Dolce & Gabbana. Armani intimated that Dolce & Gabbana made men look "ridiculous" and the fashion press needed to be more critical about the "clownish" styles.
Photo: adidas & Nike
KANYE WEST VS. NIKE
Kanye West's Yeezy collaboration with Adidas has been wildly successful. But before teaming up with the iconic sneaker brand, he had his eyes set on another shoe giant--Nike. The two had two collaborative editions called the 'Air Yeezy' and 'Air Yeezy II'. Nike and Kanye later parted ways because according to the rapper, the sneaker brand, did not give Kanye the royalties of his product sales.
Since then, he teamed up with Adidas where he reportedly got a more lucrative deal. And it has been a wild success. In 2016, he would release the diss track, 'Facts', where he rapped: "Nike out here bad they can't give s**t away... Nike, Nike treat employees just like slaves / Gave LeBron a billi' not to run away."
comnum(0) tbcount(0) tbcount(74)
Categories:
Other Brands
We know that Celine is all about making minimalistic things, but here's one bag that's not following this traditional code. Meet the Celine Eyelets Pocket Evening Clutch On Chain for the Winter 2017 Collection. It's basically a small-sized handbag that can be transformed into a clutch bag or vica versa.
The Pocket Evening Clutch On Chain is not a new bag, it's also available without the eyelets but it usually comes in tri-colors. This bag is also called the Pocket Large Flap On Chain.
The Design
It's a rectangle small bag with an enveloped-shaped flap. This bag is perfect to carry from Spring to Winter and it matches perfectly with any casual chic outfit in your wardrobe. The latest edition is adorned with eyelets around the edges of the flap, which is designed to boost it's urban-chic'nes. Now this beauty can be carried with simple tees and jeans and you will still look fabulous.
Made from smooth calfskin, which a durable leather that requires low maintenance. The chains are long enough to carry cross body and it can be removed anytime to convert into a clutch bag. The logo has been embellished on the bottom front in small lettering that reads: 'CELINE PARIS'.
And there is more, the front also features a outer flat pocket. Now let's dive into the interior:
The Interior
The Pocket Evening Clutch opens with a snap button. Inside you will find one gusset compartment and one zipped pocket. The interior fits all of your basic essentials or evening necessities.
The Sizes And Prices
The removable shoulder chain is 20′ inches long and the bag measures 11' x 7' inches, priced at $1650 USD, €1100 euro, £1000 GBP, $12500 HKD, $2100 SGD, ¥12000 CNY, ¥170000 JPY via Celine boutiques.
comnum(0) tbcount(0) tbcount(88)
Categories:
Other Brands
We always say: 'when you need studs, go find it at Valentino'. Why? Because Valentino makes the best studs in the world and they're famous for it!
Meet the latest Valentino Garavani Soft Mirror Wallet On Chain (or just a mini bag, or an evening bag). It's the newest design for the Fall Winter 2017 Collection. This bag is gorgeous and the look explains it all because a lot of attention has been spent on the little details.
The Design
You won't find much minimalistic handbag at Valentino, because it's too boring. Just like this Garavani Soft Mirror WOC, this bag is made with solid color, but it wouldn't be a Valentino handbag if they didn't threw some studs at it. The studs are organized from small to large on the front flap, with the largest on the front and it goes smaller once it moves to the top.
This bag radiates the tough-luxe status. It goes perfectly with an evening dress or just casual clothes. You can use it for special occasions or just on a lunch date.
The chain is even more beautiful and can be adjusted. The chain can also be detached so that this bag changes into a clutch bag. The end of the chain is refined with a big round jewel-like hardware, which looks very stunning and feminine. This bag also offers an option to carry as chain-link hand-strap.
The Interior
For a small bag, this Garavani Soft Mirror WOC is surprisingly roomy. Inside you will find one main compartment to store all your necessities, but it also comes with a zipped pocket and a slot pockets (including 8 card slots).
The Sizes And Prices
Measuring 4.5' x 7.5' x 1' (H x W x D) inches, priced at $1375 USD, $9300 HKD, ¥147000 JPY, $1640 AUD.
Where To Shop?
Look for more colors via MyTheresa
More Colors And Images
Categories

New Posts

Hot Posts